SDBA Unveils Banks Make a Difference Survey Results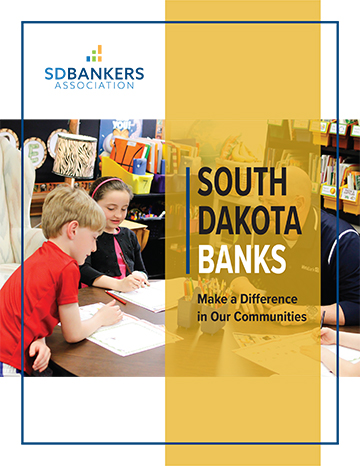 South Dakota banks and their employees are cornerstones of their communities, providing philanthropy and volunteer leadership that helps transform lives. South Dakota banks make a difference in our communities.
The SDBA unveiled the results of its Banks Make a Difference Survey during its State Legislative Day yesterday in Pierre. Copies of the promotional handout were provided to all attendees, state legislators, and mailed to all banks and branches.
Each January, the SDBA surveys the state's banks on the ways they support their local communities. The annual project is just a glimpse of how these banks found creative ways to meet the needs of their communities during 2021.
The document is a great tool that banks can use to promote all of the things they do for their communities. Banks are encouraged to use the document in their promotional efforts, make copies as needed and link the document on their websites. Learn more. 
Share this post: