Ag Policy Expert Barry Flinchbaugh Dies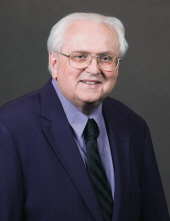 Dr. Barry Flinchbaugh, a popular presenter at the SDBA's Agricultural Credit Conference and National Schools for Ag Bankers, passed away on Monday at Stormont Vail Hospital in Topeka, Kan., at the age of 78. Flinchbaugh was a professor emeritus in Kansas State University's Department of Agricultural Economics.
Flinchbaugh's career in agricultural policy at Kansas State University spanned nearly a half-century, and he was well known as one of the United States' leading experts on agricultural policy and agricultural economics. For more than four decades, he was a top adviser to politicians of both major political parties, including Secretaries of Agriculture, chairs of the House and Senate Ag committees, and numerous senators and state governors.
Flinchbaugh was involved to some degree in every U.S. Farm Bill written since 1968, and served on many national boards, advisory groups and task forces, providing input on domestic food and agricultural policy. He served as the Chairman of the Commission on 21st Century Production Agriculture, which was authorized in the 1996 Federal Activities Inventory Reform (FAIR) Act, also known as the Freedom to Farm Act.
Memorial contributions may be directed to Barry Flinchbaugh Memorial Fund Kansas State University. Arrangements have been entrusted to Carlson's Irvin-Parkview Funeral Home and Cremation. Learn more.
Share this post: